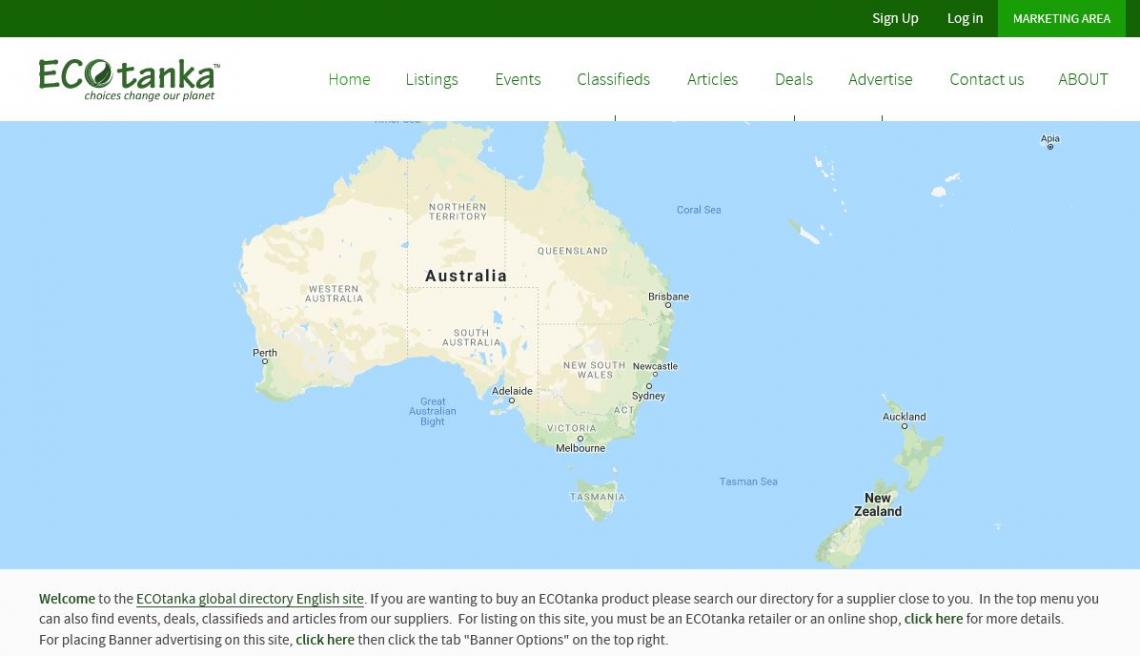 ECOtanka has setup one of the worlds most advanced edirectory system available to help both our wholesale customers and our end user customers.  The new "Where to Buy" directory is a lot more than just a list of where to buy it is a full marketing system for you to use for FREE.  ECOtanka wants to help you better your business and in return will help ECOtanka better our business.
What is so special about our new directory system?
- Self managed listing, so you can login and update your details when you like.
- Connect your listing to your social media
- Show your address details and google map location
- Have more than one location? our system can add and show more than one location
- Give customer directions to your address with one click
- Advanced google maps location for customers to find suppliers in their local area
- Will not show your email address, so you are protected from spam
-  Display your working hours
- Add photos and videos to market your business
- Give customers your location with the new "What3words" system
- List your business by Category so you stand out
- Add your own keywords for your business so you are on top
- Add your own SEO keyword, Title, description and page name for search engines
- Add attachments such as your business card or brochure
- See reports on your listing and advertising
- Access to add "Deals", you can advertise products for sale
- Access to add "Events" your business may be having in the coming months or weeks
- Access to add "Classifieds" if you have a need for this
- Access to add "Articles" if you have a story or info to share
- We also have limited paid advertising throughout the site
- Mobile apps coming soon for customer
- and so much more.........
Be found, don't mist out https://directory.ecotanka.com

Contact your ECOtanka country distributor for your 12 month code. 

NOTE: we will issue a new code every 12 months so you can login and update your information to keep our customers happy.