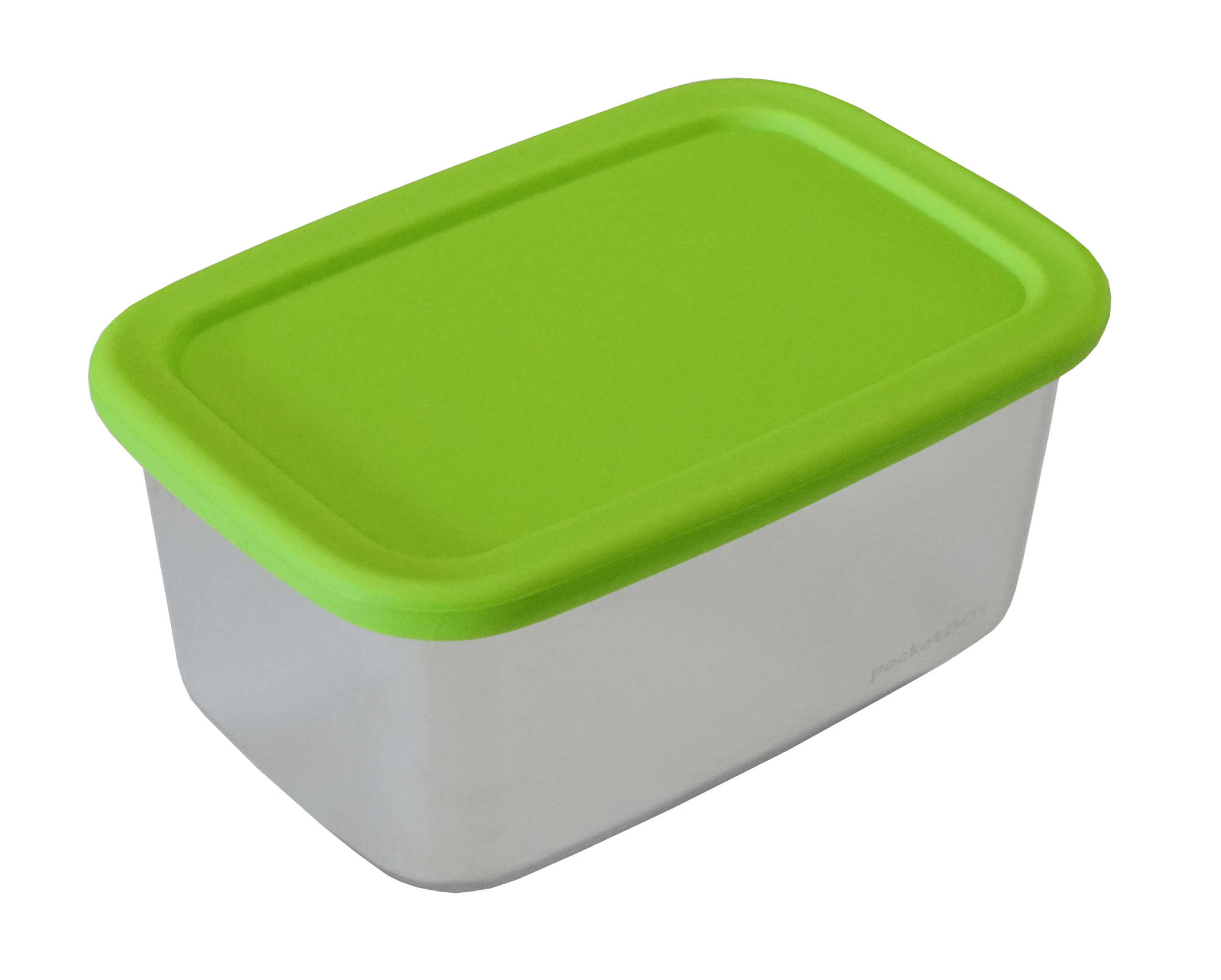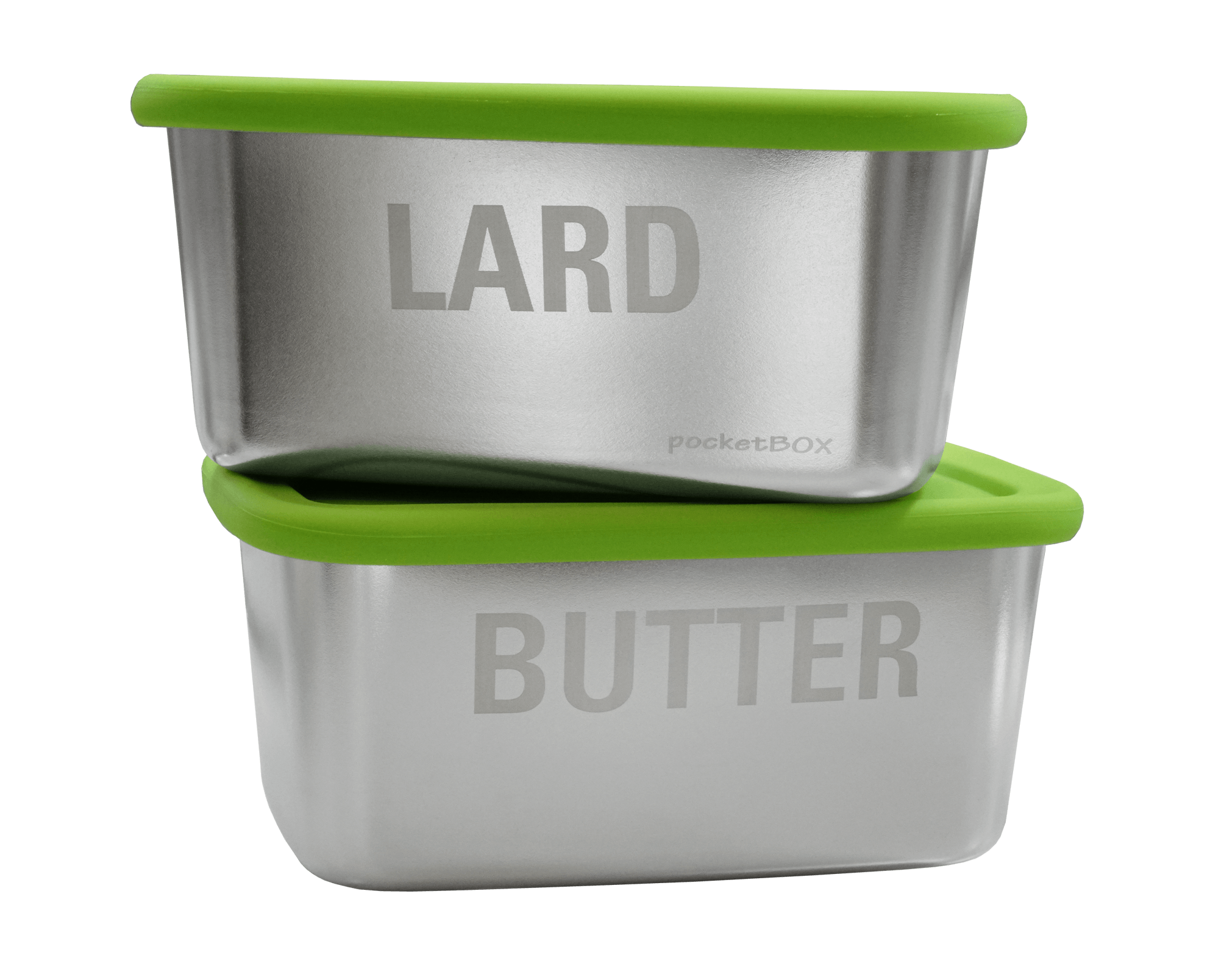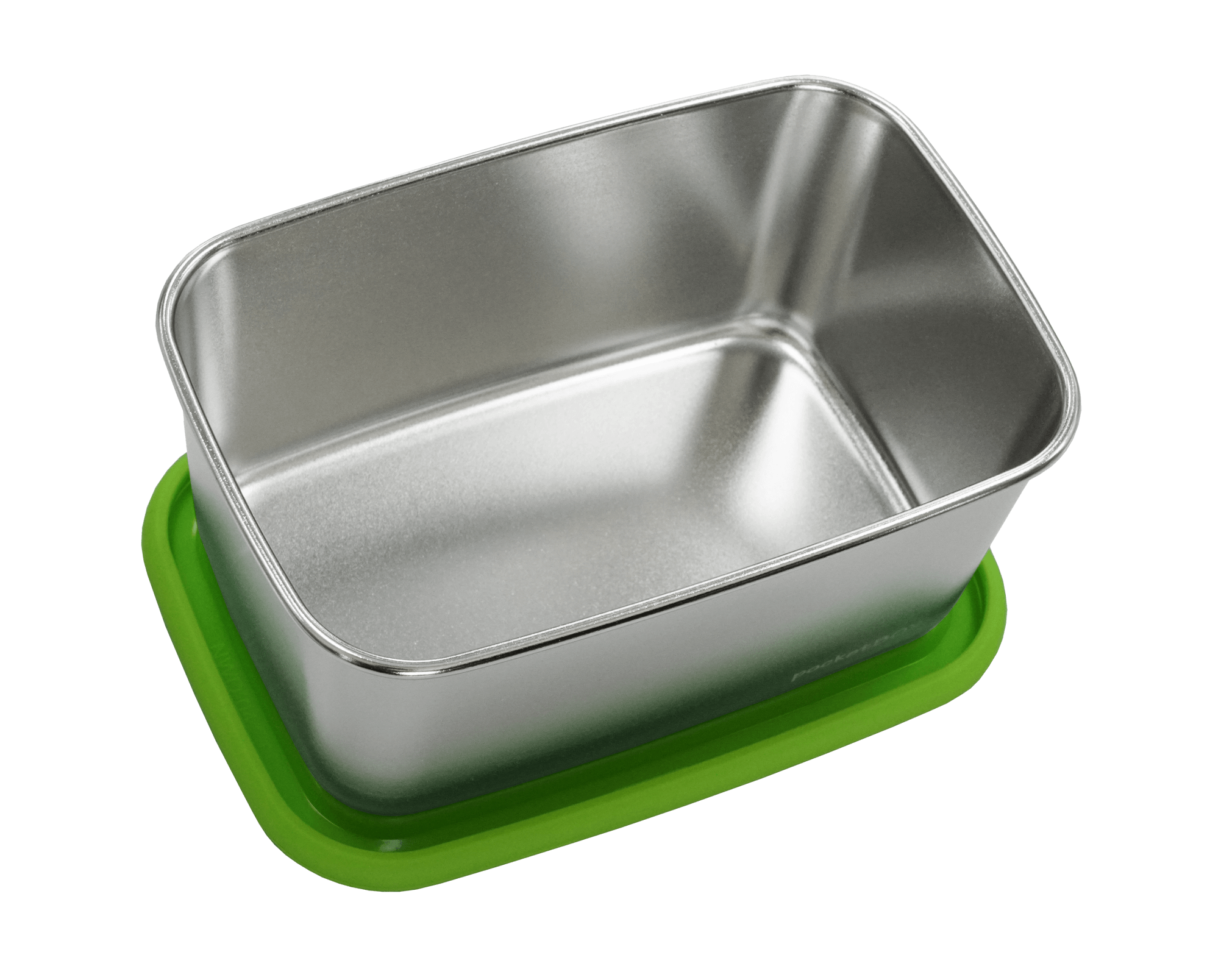 stainless steel 650ml pocketBOX
The ECOtanka 650ml pocketBOX is a great small-to-medium-sized food box for all kinds of foods such as fruits, nuts, snacks, and small-portioned meals in everyday life.
This very cool little pocketBOX can be used for most food types with its 99% watertight thick high-quality silicone lid making it perfect for dry or moist foods. No Plastic in contact with your food!
The pocketBOX is a perfect alternative food container to a lot of plastic ones in your daily life, such as butter containers. It can also be taken to supermarkets to hold deli food or other non-packaging foods to save on one-off plastic bags or containers!
As an added feature, two pocketBOXes fit inside one foodBOX for food separation and easy storage.
This size pocketBOX is suited for 8+ and is great for students, office workers, contractors, professionals, etc.
pocketBOX Specifications
The ECOtanka 650ml pocketBOX is very easy to clean and care for: simply wash and rinse well the same way as you do with your dishes making sure NO dishwashing liquid is left on the stainless steel. All parts are dishwasher safe.
Like most stainless steel products, we do not recommend placing them in the freezer. They work well at room temperature or in the fridge.
STAINLESS STEEL
This product is made from Stainless Steel 304 18/8 (1.4301), Austenitic steels.
The material contains 18% Chromium and 8% Nickel
The product material is FREE from Lead and other contaminants.
This product does not contain an internal coating and is FREE from any other chemicals.
Stainless Steel Origin: China
SILICONE
Premium food-grade silicone lid and bottom, made only with LFGB and FDA-approved silicone material, using German Silicone Rubber by Wacker Silicone ELASTOSIL R401/20-R401/90
The outer size of the 650ml pocketBOX is: Length154 mm x Width 105mm x Height 67mm
This size is designed for two pocketBOXes to fit nicely into one 2L foodBOX for food separation or by personal preferences.
The 650ml pocketBOX is printed with white laser printing. The bottom of the main body box and on one side are laser printed giving a nice silver colour logo that will not come off and does not contain any chemicals.
The packaging for 650ml pocketBOX is environmentally-friendly and 100% Plastic-FREE. ECOtanka designs and makes packaging in a way that the end products can be posted from any sales company directly to an end-user with no other protective packaging needed.
From Factory to End Consumers, Less Packaging, Less Waste!
To learn more about our packaging, please click here.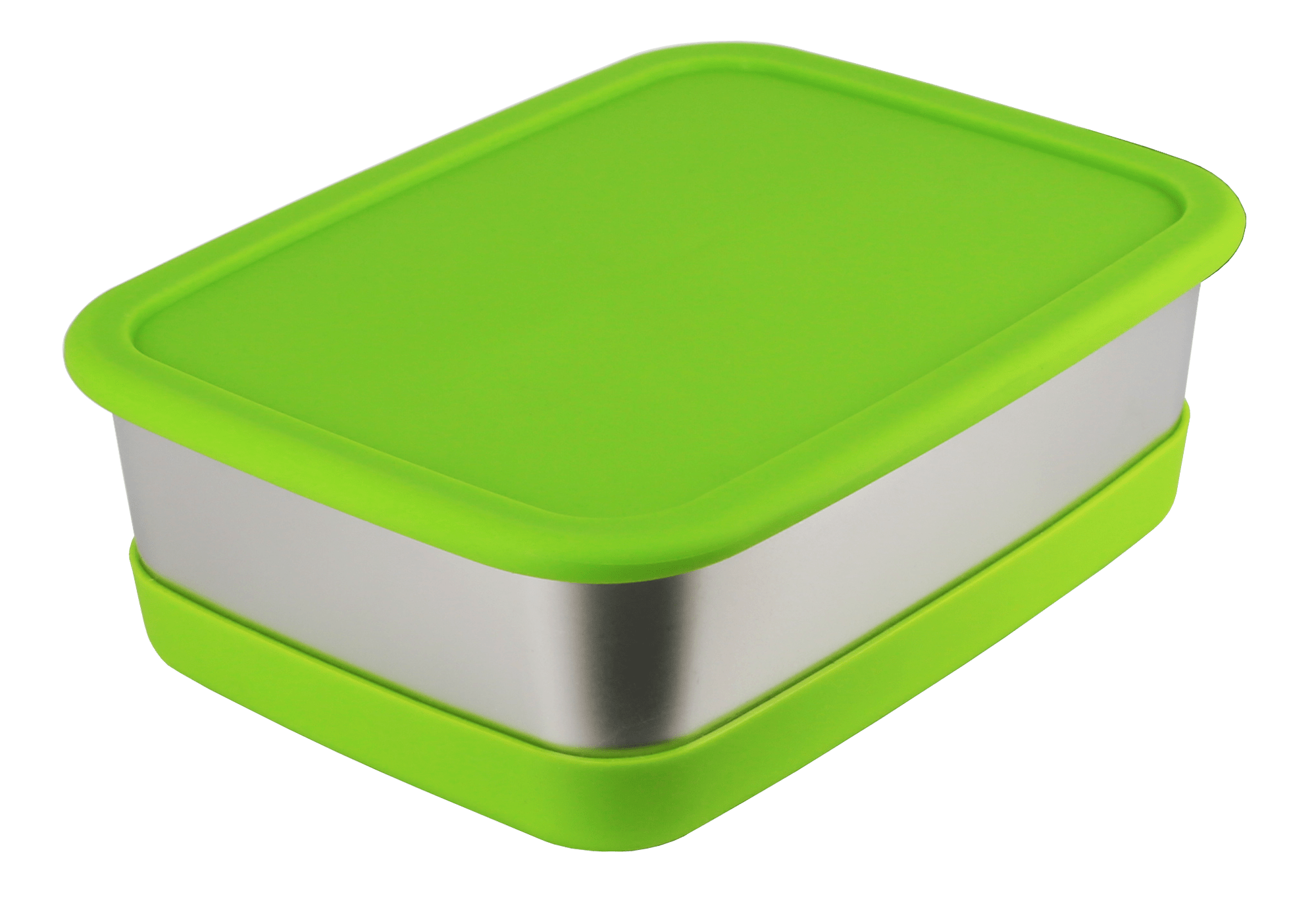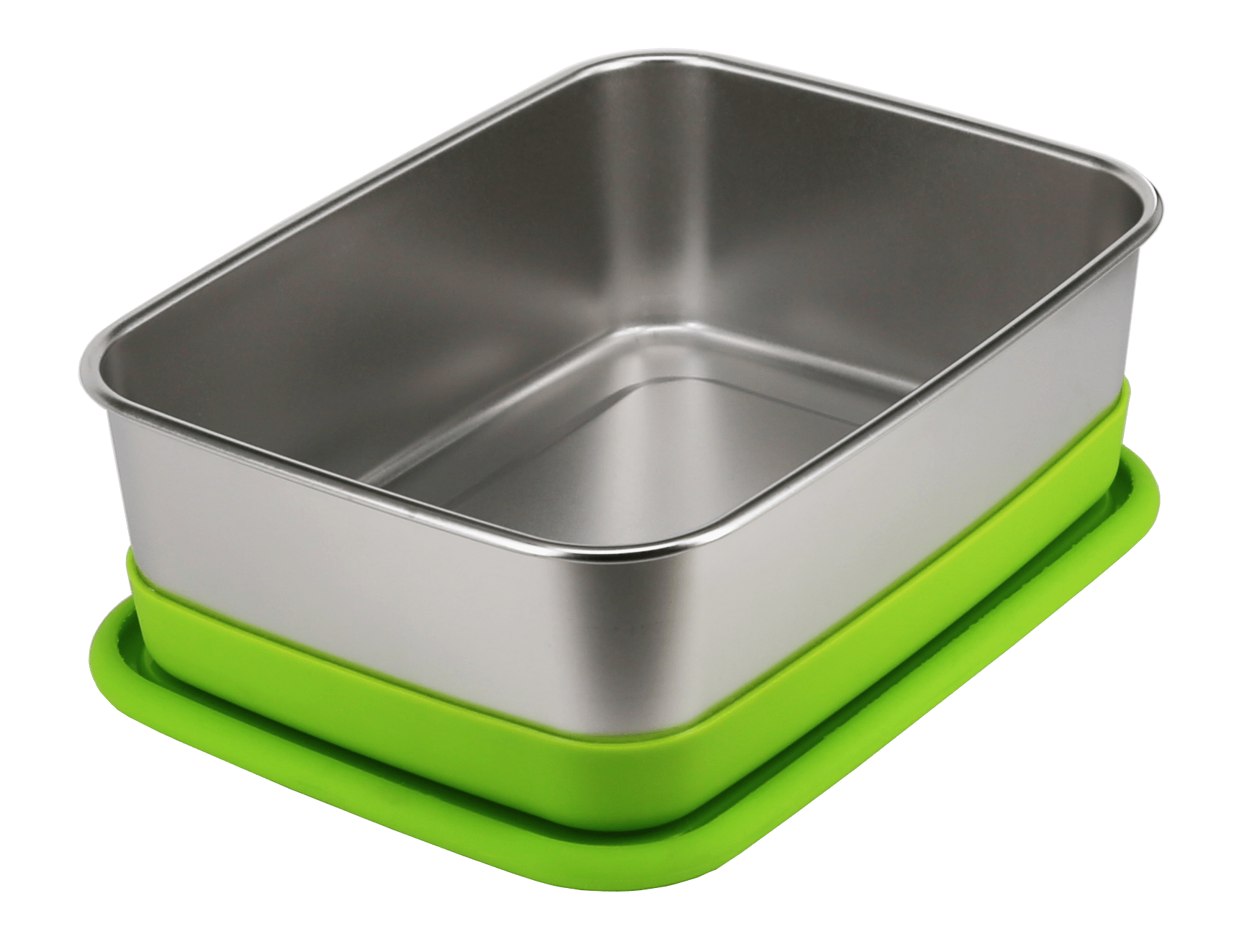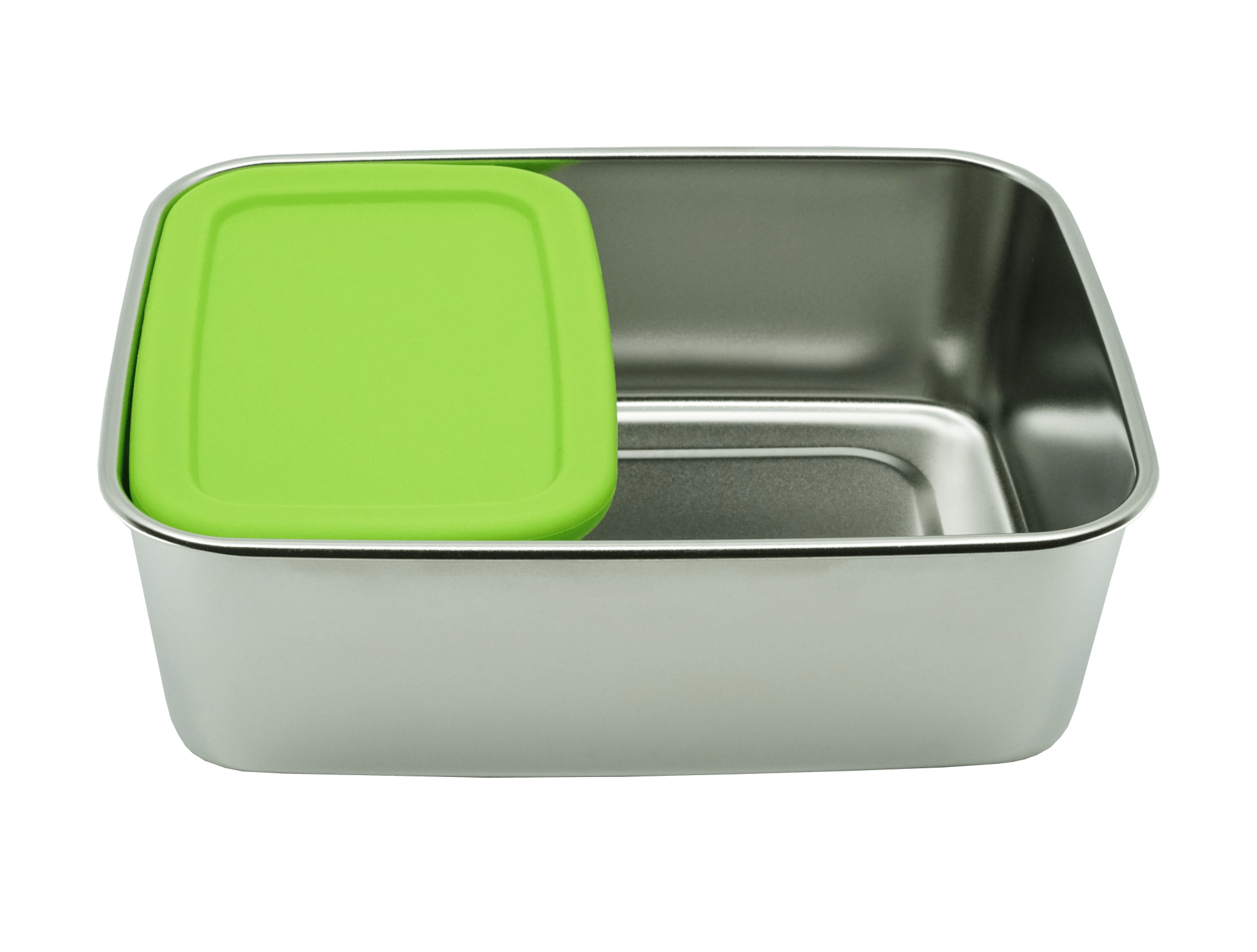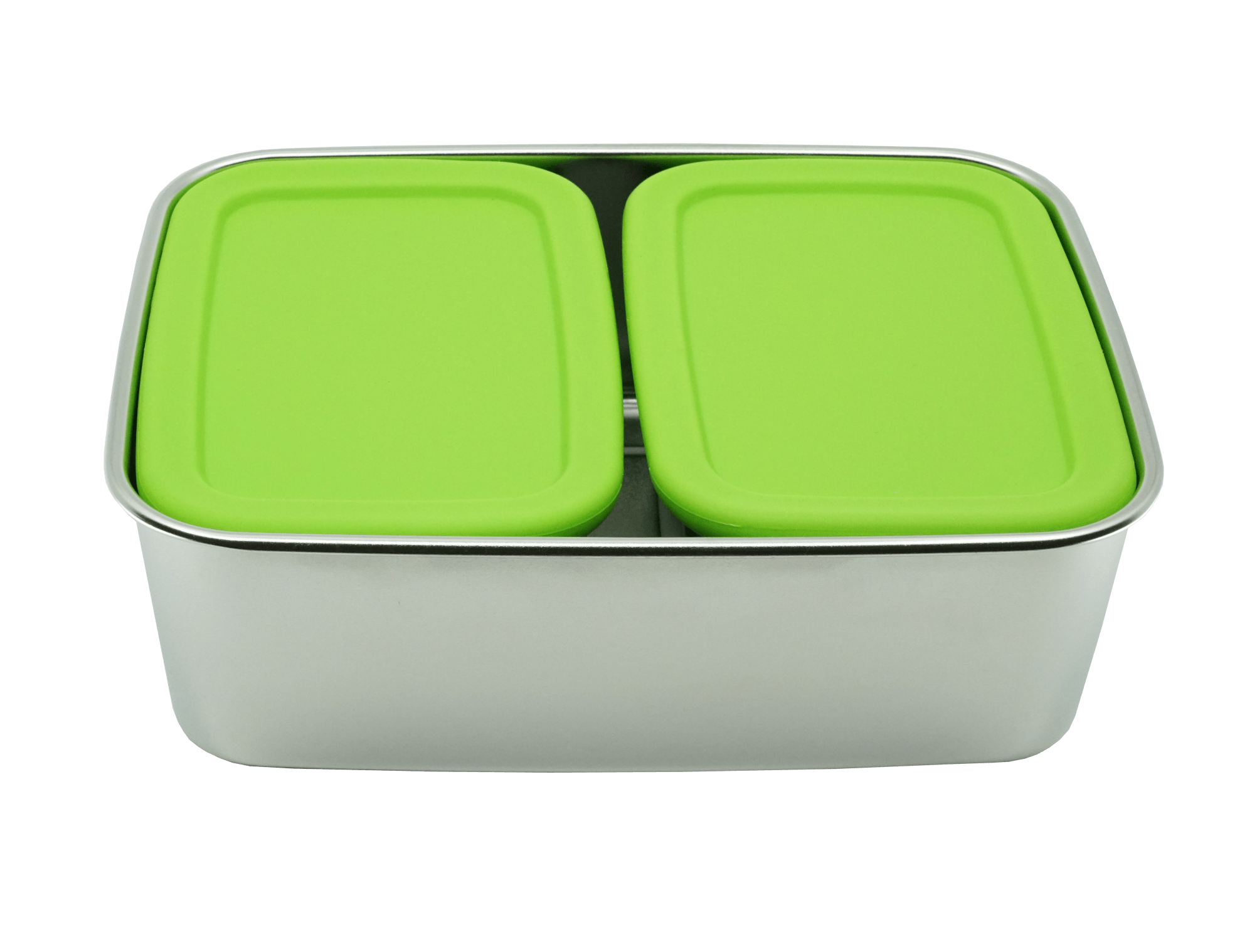 2 Year Warranty
All ECOtanka products come with a 2-year warranty against faulty manufacturing. If you have a problem with your lunchBOX, you can contact us, find out more information, or get support here: support.ecotanka.com
Tips.
The ECOtanka 650ml pocketBOX is a great simple box for almost any food.
Tip 1. Replace your butter or lard containers with ECOtanka pocketBOXes to avoid eating microplastics by any chance when you are scraping the surface of a plastic container.
Tip 2. While stainless steel material blocking the light and solid silicone lid keeping the moisture inside, pocketBOX keeps your food fresh much longer in a fridge.
Tip 3. Fruits, veggies or small desserts can be kept fresh in it in the fridge much longer time than in most plastic containers.
Tip 4. When on the go, simply lay some baking paper on the inside before adding any warm or cold food, then you'll have a ready-to-use snack container again by removing the food crumbs together with the paper after eating. Be careful though when you are putting hot food in the pocketBOX, it may be hot to hold since it's not vacuum.
Tip 5. When putting the lid on, fit the short end of the lid to one side of the pockeBOX first, then slide and push your finger on both long sides of the lid to fit it onto the box nicely and neatly.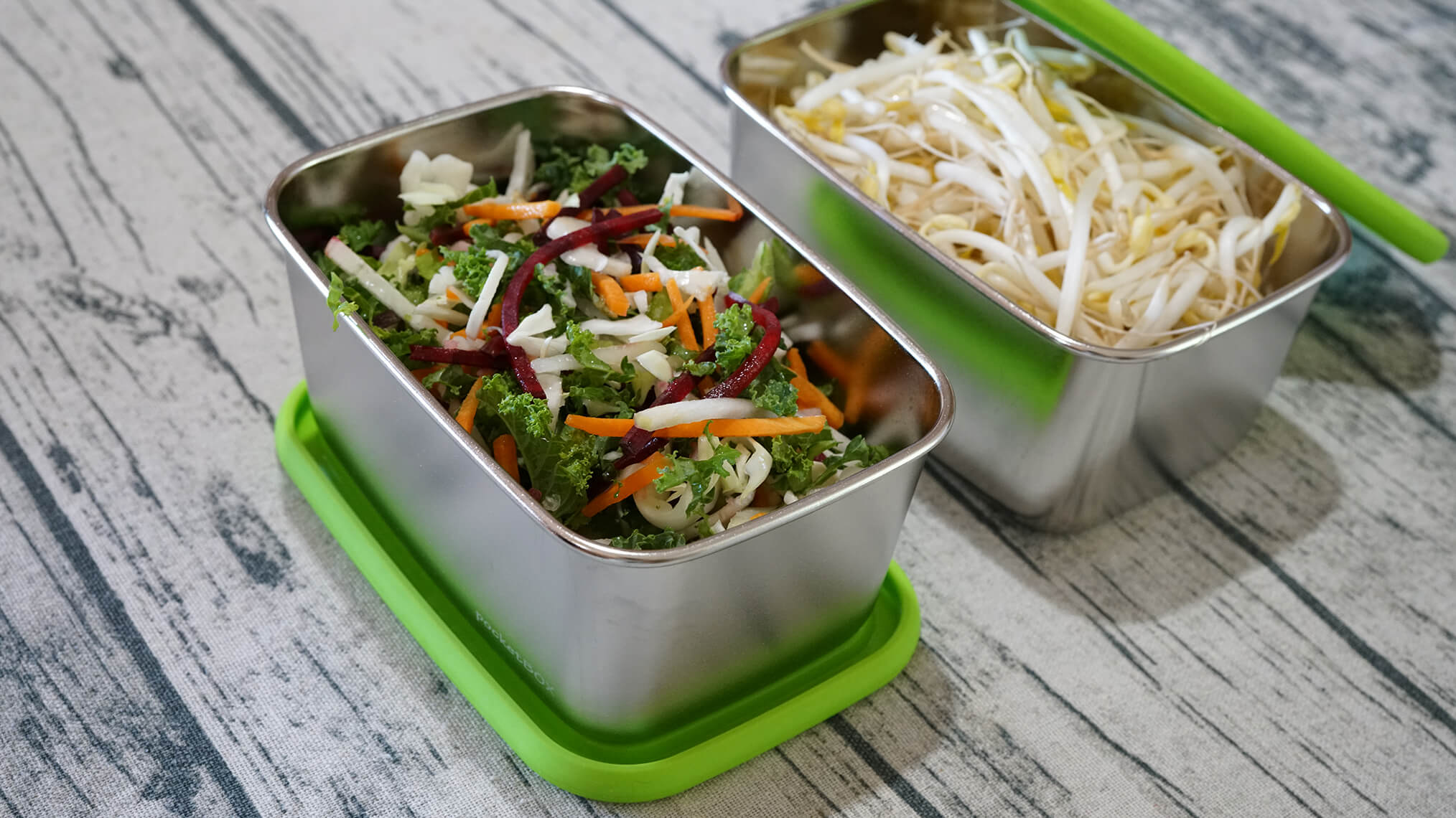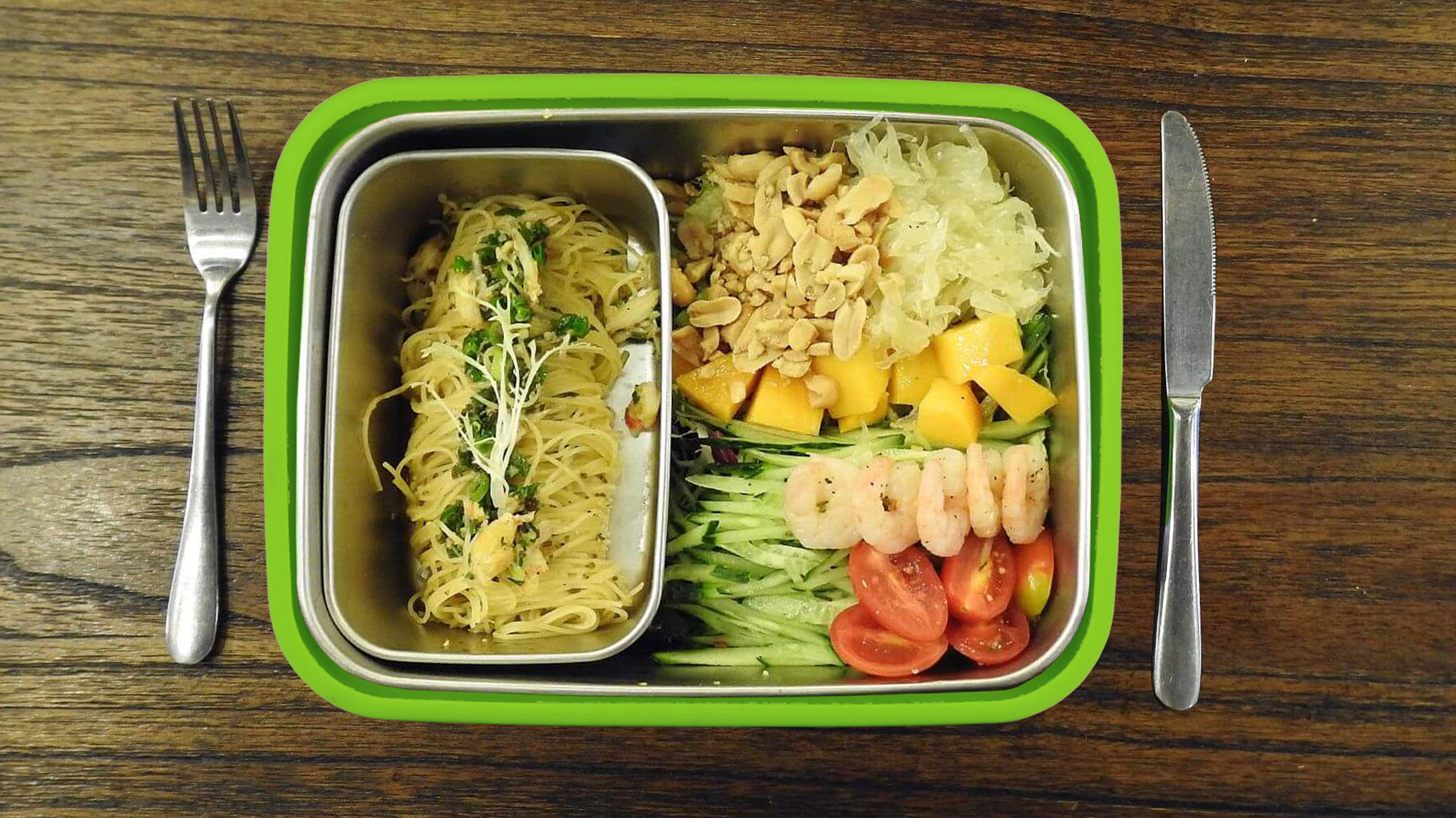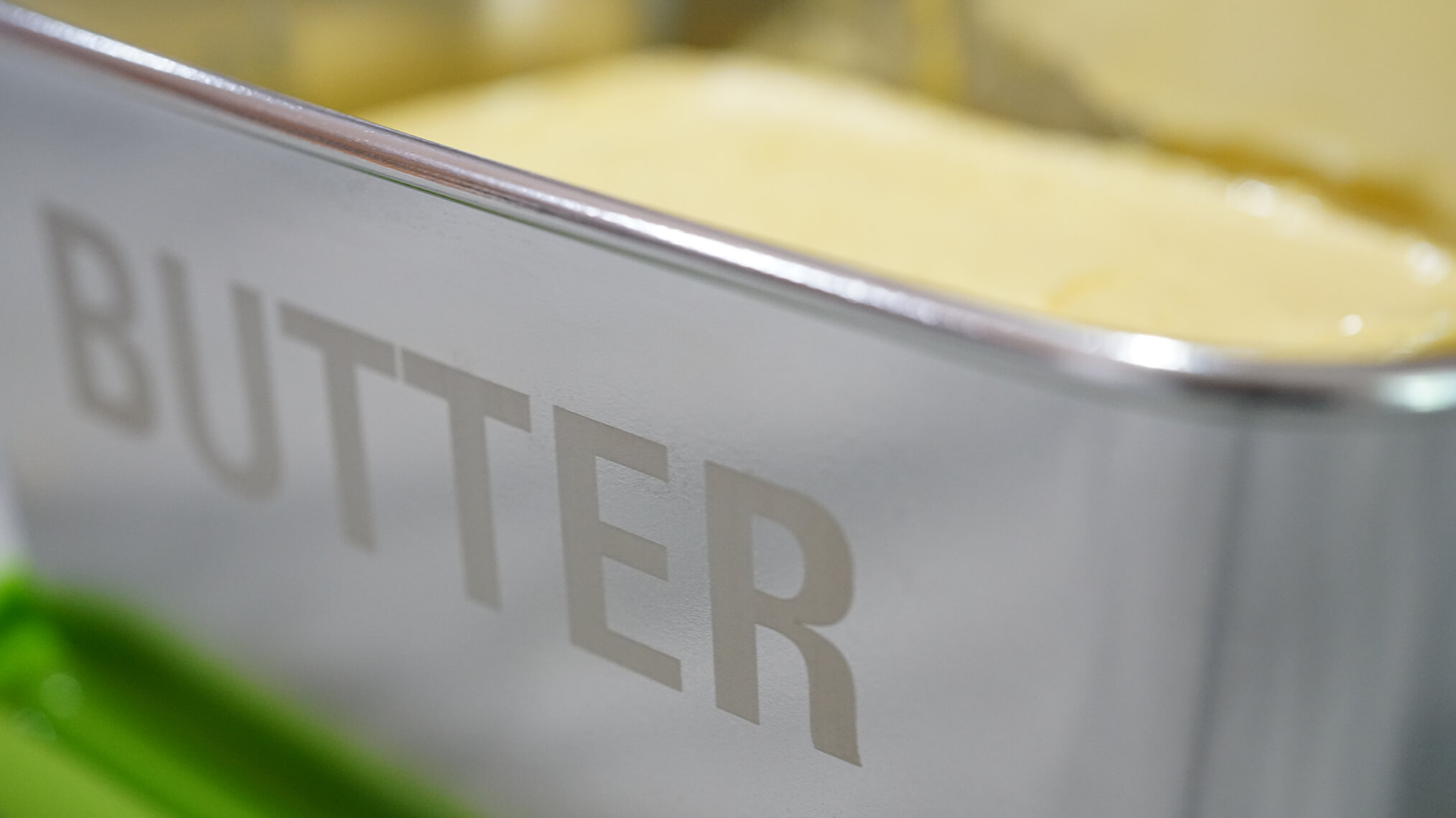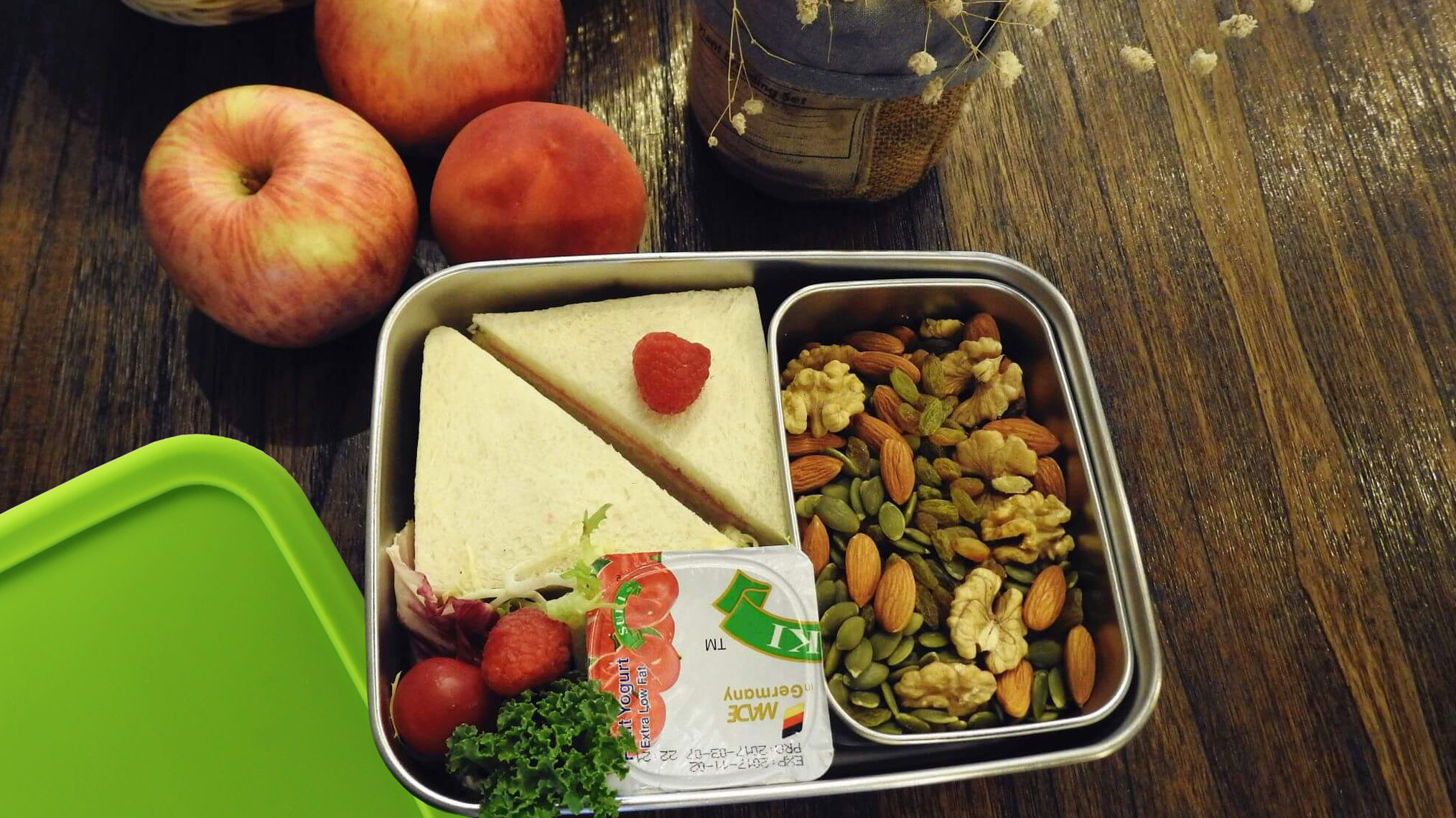 Find the closest shop or online store to your loction
through our global "Where to Buy" directory system.