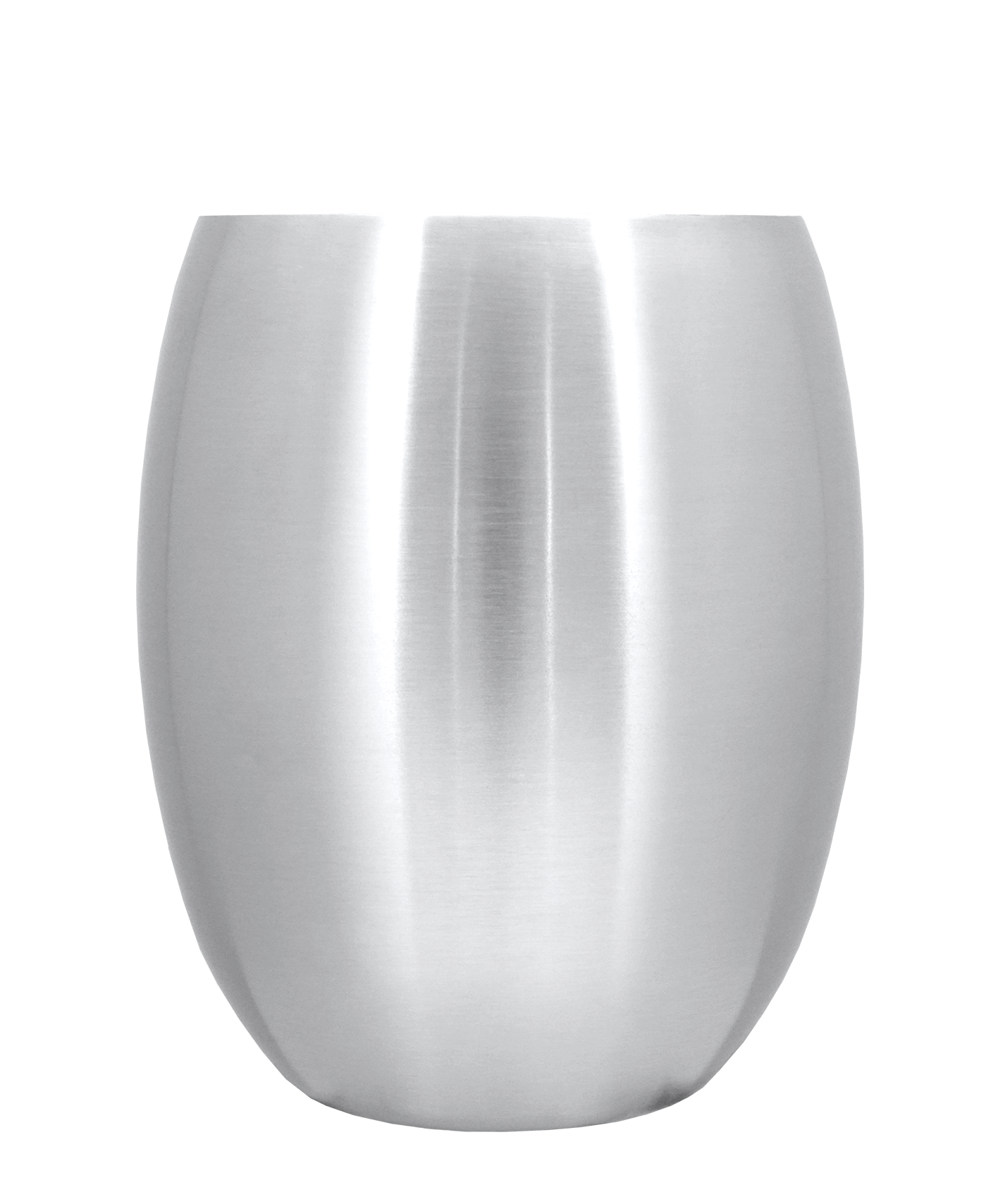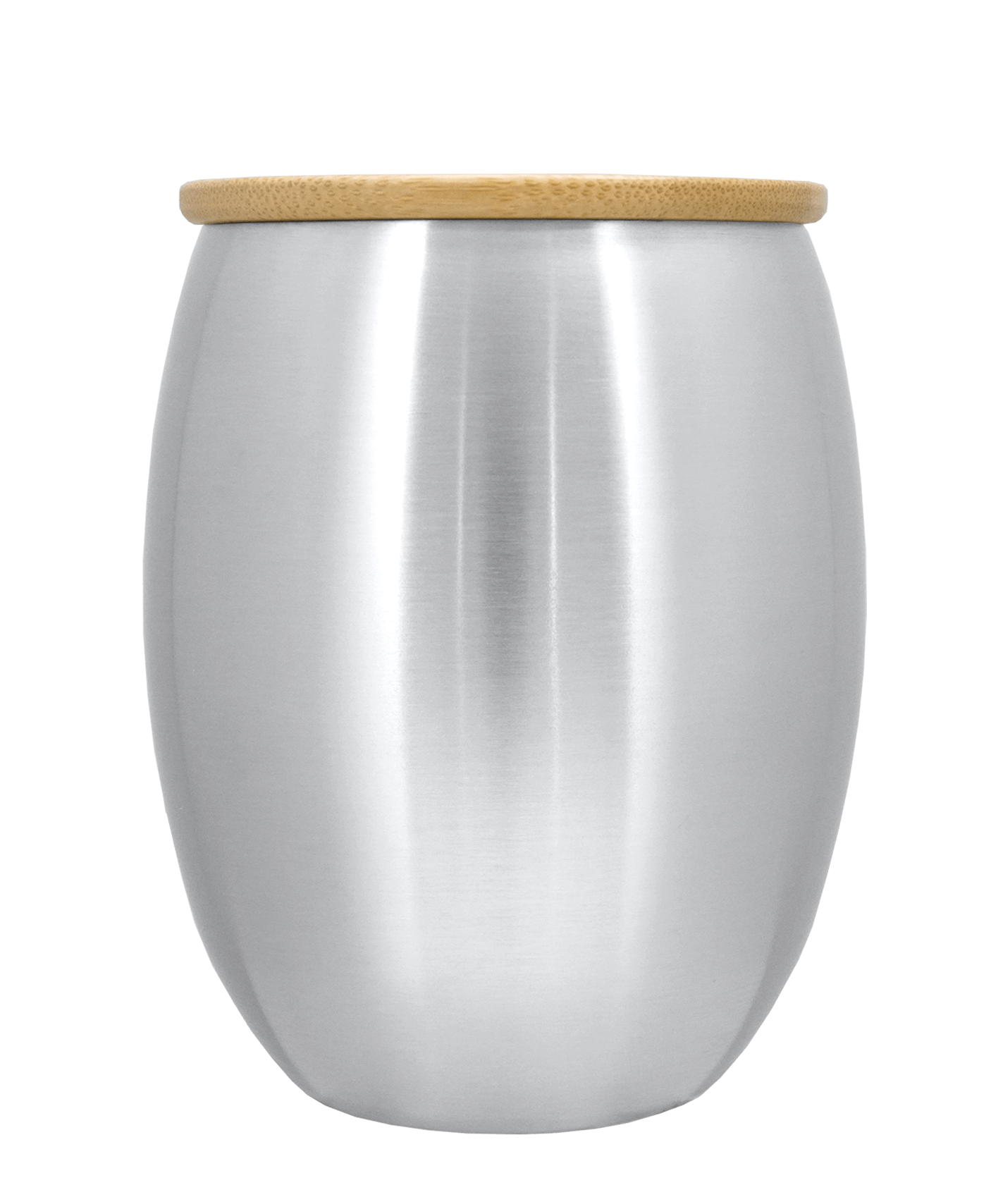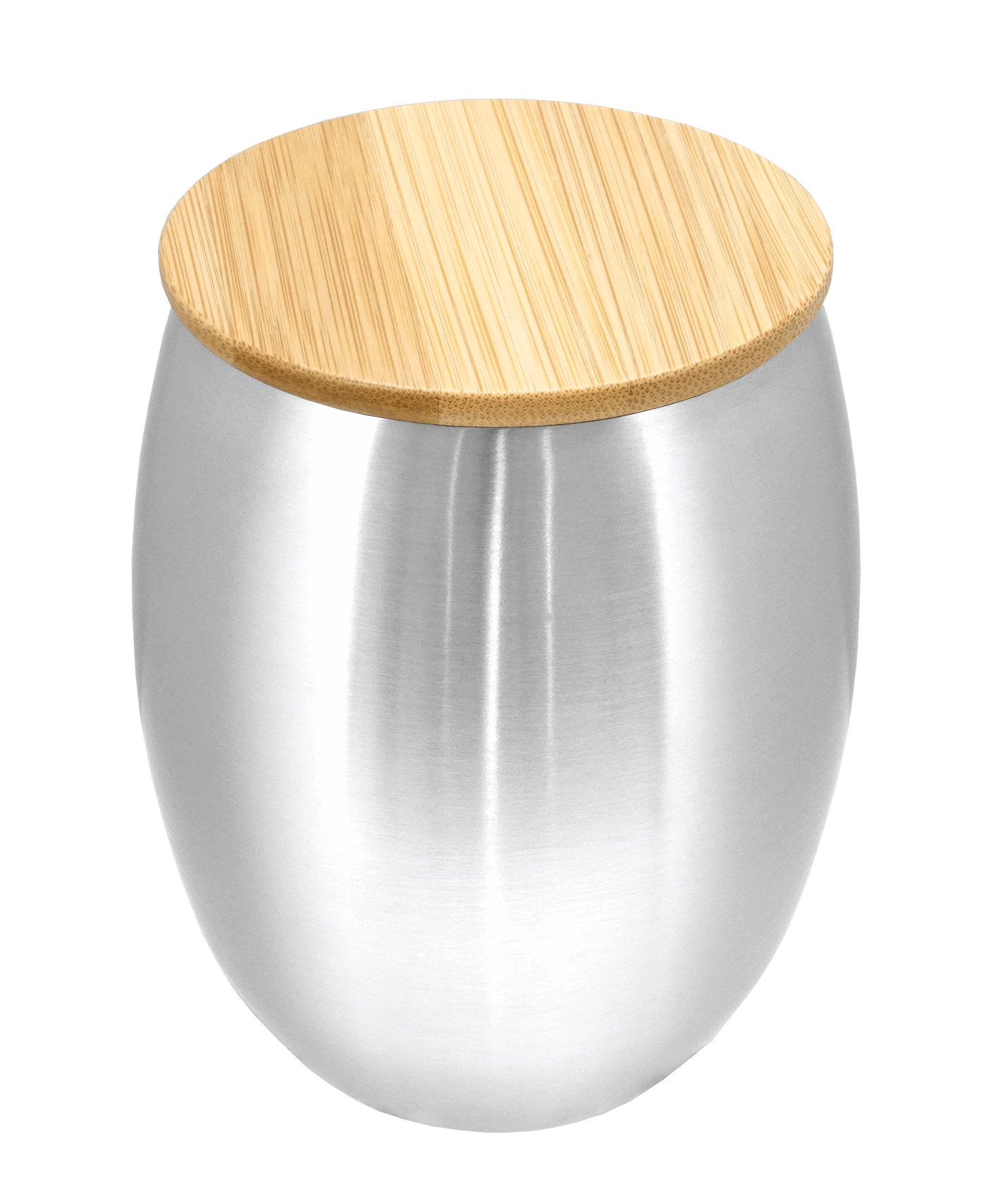 Grail 350ml Double Walled Cup
ECOtanka Grail Cup 350ml has been designed and moulded to the shape of a wine glass, which makes this a comfortable style cup to hold. The inside layer follows the design of a wine glass with its curved oval shape bottom, unlike other similar products.
Our advanced food-grade ceramic coating on the inside of the Grail adds to your drinking pleasure and allows you to keep the taste and quality of your wine. Adding wine to any stainless steel finish can affect the taste and in some cases can completely change the quality and flavour.
The ECOtanka Grail is double-walled, is made of 304 stainless steel on the outside and inside.
The ECOtanka Grail is suitable for most drinks both hot and cold due to its double-wall design and ceramic coating giving it vacuum-like properties. This cup is ideal around the pool, camping, travelling, for a special occasion and is dishwasher safe.
The Grail inner coating has been tested for BPA, BPS and other chemicals from an independent testing lab, see below for the test report.
Bamboo & 304 Stainless Steel Lid
ECOtanka bamboo lid has been designed and made to fit the Grail 350ml cup. This lid is made from sustainable bamboo, 304 18/8 stainless steel with a German quality silicone seal.
The bamboo lid is ideal for keeping insects and other air bound particles out of your wine or any other drinks in the hot climates, it also blocks the light so it will keep your drink fresher and cooler for longer. The lid is designed to complement the cup and is not designed as an airtight, spill-proof lid.
Due to the bamboo, it is recommended for cleaning purposes you hand wash and dry quickly.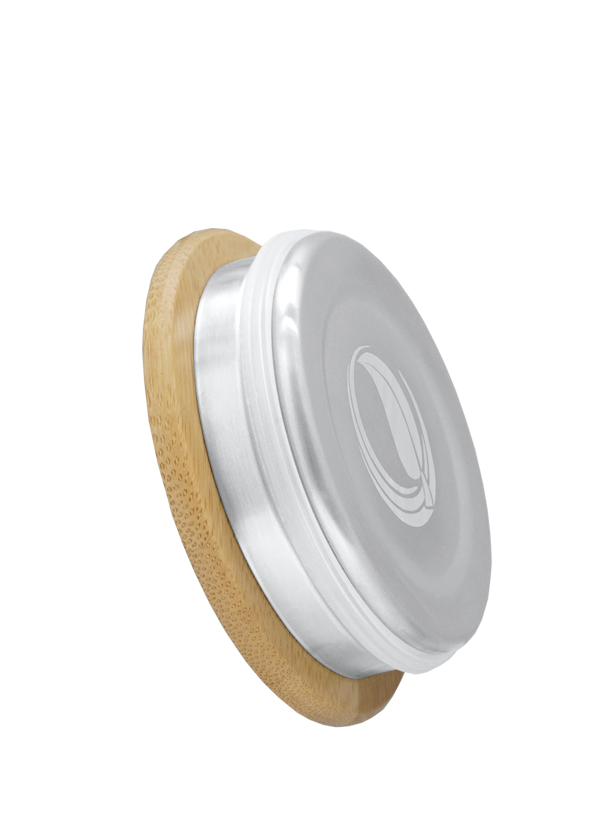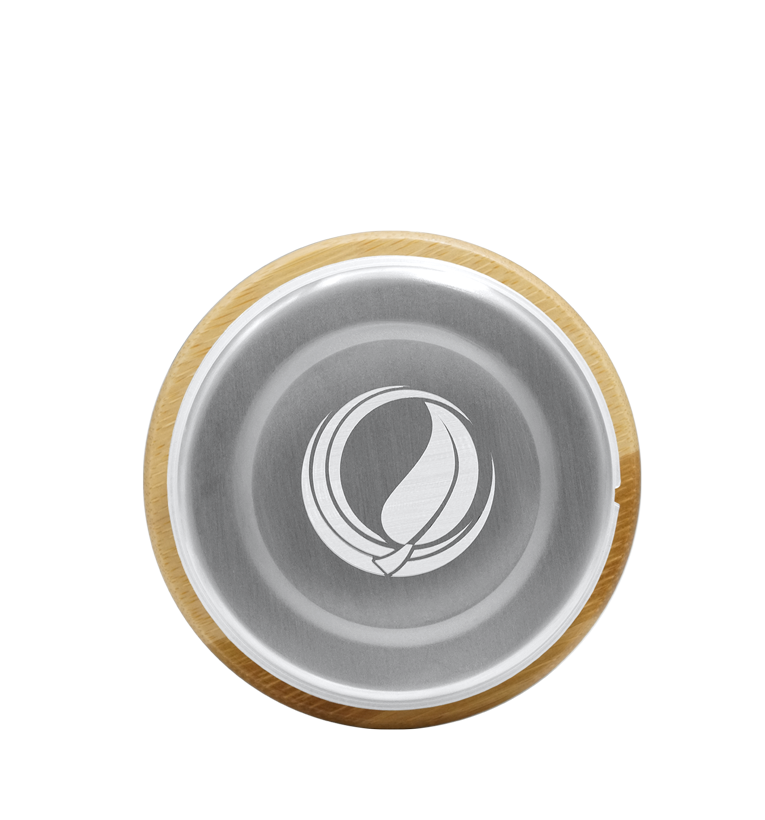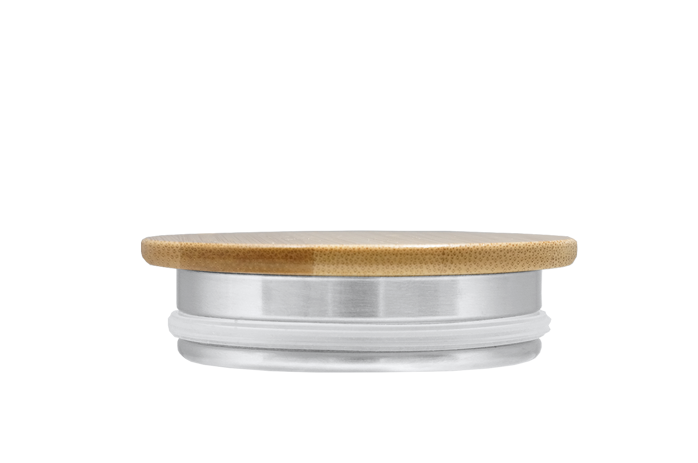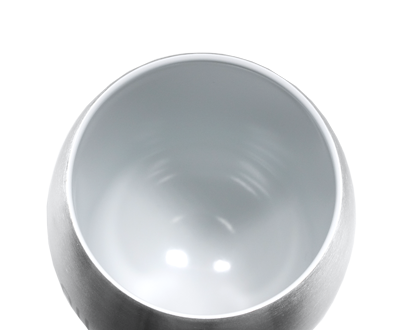 Inner Ceramic Coating
The ECOtanka Grail 350ml Stainless Steel Cup has been coated on the inside with an advanced food-grade ceramic coating that has been fully tested. The Ceramic Coating adds a lot of extra benefits to the cup, with one standout benefit being the ability to have red wine in a stainless steel cup without losing the flavour and quality. The inner coating also stops the heat transfer going to the outside layer which allows the cup to be used with hot drinks.
Custom Logo Printing
Bulk order custom laser logo printing branding with either a "white" or "black" laser print that will never come off.​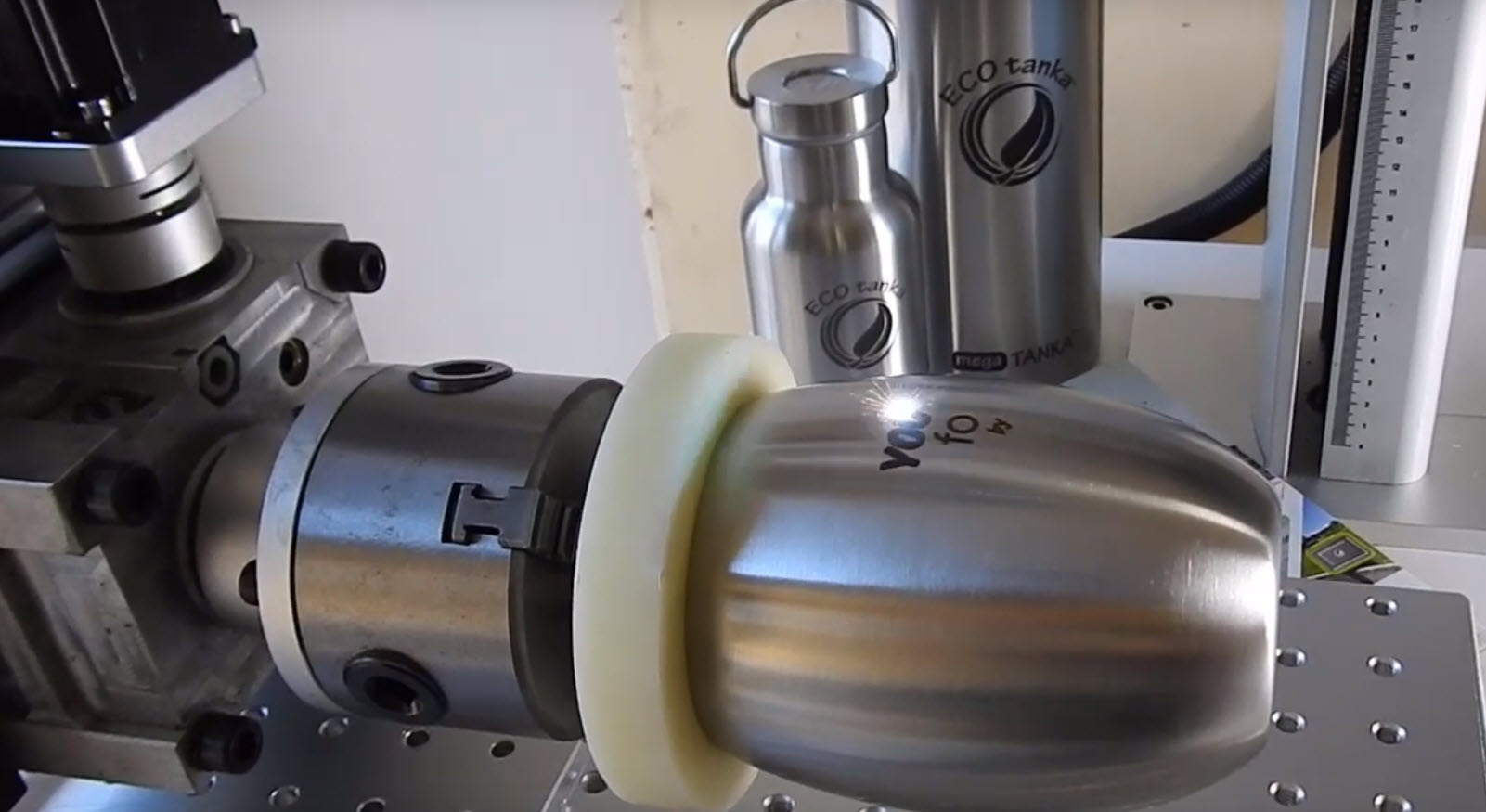 Cup Specifications
The specifications in this page are only for the ECOtanka Grail 350ml.
This product is made from Stainless Steel 304 18/8 (1.4301), Austenitic steels.
The material contains 18% Chromium and 8% Nickel.
The product material is FREE from Lead and other contaminants.
This product does contain an internal coating that is FREE from chemicals.
The lid is made from 100% sustainable bamboo with a matt varnish coating.
The lid is also made from the same stainless steel as the cup.

Stainless Steel Origin: China
Cup height: 110mm +/- 0.2
Cup Weight: 156grams +/- 5g
Cup top outer diameter: 76mm
Cup inside opening: 71mm
Cup middle diameter: 92mm
Cup bottom diameter: 48mm
​​​​​​​
Cup thickness: 0.5mm +/- 0.02 Outside (material used)
Cup thickness: 0.4mm +/- 0.02 Inside (material used)
Logo printing to the Grail Cup only has two options.
1. "White" laser printing
2. "Black" laser printing
These two methods of printing are permanent and will never come off.

​​​​​​​ECOtanka values quality. In order to make sure that our products are 100% safe for you to use and long-lasting, we carry out a material test every 5 years by an independent third-party lab. All parts of ECOtanka products that come in contact with your liquid or food are tested.
The materials we test are as follows:
- Stainless Steel for Cup material
- Inner Ceramic Coating Paint
Our testings are mostly as per EU standards. From time to time, we carry out FDA testing as well. As testing samples, we provide one product type for each material category.
All material batch orders are tested within the factory and all individual orders are self-tested by our own team in China using two methods as follows:
1. A stainless steel liquid colour test to confirm the stainless steel type.
2. A spectrometer test which takes an analysis of the material makeup to verify its quality.
To view our latest test results, please click on the following document below:
2018, July SGS Report ​​​​​​​
​​​​​​​2018, November BV BPA, BPS & Chemicals Report
Care Instructions:
ECOtanka Grail is very easy to care for: simply wash and rinse well. Do not use abrasive products for cleaning the inner ceramic coating. Alternatively, due to its design, this cup is dishwasher safe.


Packaging
The packaging for all ECOtanka products is 100% Plastic-FREE and environmentally-friendly. From Factory to End Consumers, Less Packaging Waste.
To learn more about our packaging, please click here.
2 Year Warranty
All ECOtanka products come with a 2-year warranty against faulty manufacturing. If you have a problem with your ECOtanka Grail 350ml, you can contact us or find out more information here: support.ecotanka.com
Find the closest shop or online store to your loction
through our global "Where to Buy" directory system.